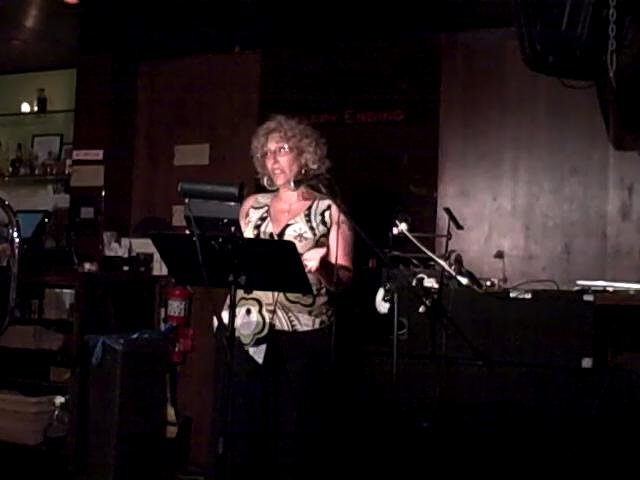 I got a chance to read some of the dirtygirl story in public last night at the inaugural of the new reading series, Sex Worker Literati. It was packed. People were sitting on the floor. A dozen or so had showed up for me personally (I sent out two hundred invitations. I'm going to pretend that that's a pretty good percentage). Some friends I'd expected didn't make it. On the other hand, old high school acquaintances who've become new friends through the actual "social" part of social networking engines like Facebook, did, with progeny in tow.
It was all a little intimidating.
I can talk in front of strangers about nothing for hours. I can talk in front of a bunch of alcoholics about myself forever. But my writing, I want to say "my art" but that feels so very pretentious, exposing that to strangers or to friends, that's a horse of a different color entirely. Every time, every single time I let you read my work is like handing over my newborn baby and hoping you don't decide to put a pillow over her face. Reading my work to you is a little harder than that, more like taking a circular saw to my own chest, wrenching open my rib cage and letting you poke around in my heart for a while. Really poke.
I labor over every single word, each piece of punctuation hopefully creates a rhythm you can dance to. I write about the personal, in ways that take me to the vulnerable. Every time, every single time you read what I write, it means I've unlocked my heart just a little, left a door ajar, a trail of breadcrumbs down through the maze of locked doors and secret passageways.
I stood in a crowded bar last night and told you part of my story, a part that doesn't make me look particuarly good, or sound like a nice person at all. I let you see a piece of my heart from a time it wasn't safe to have a heart at all.
I never felt more beautiful.
There is something to be said for following your bliss.